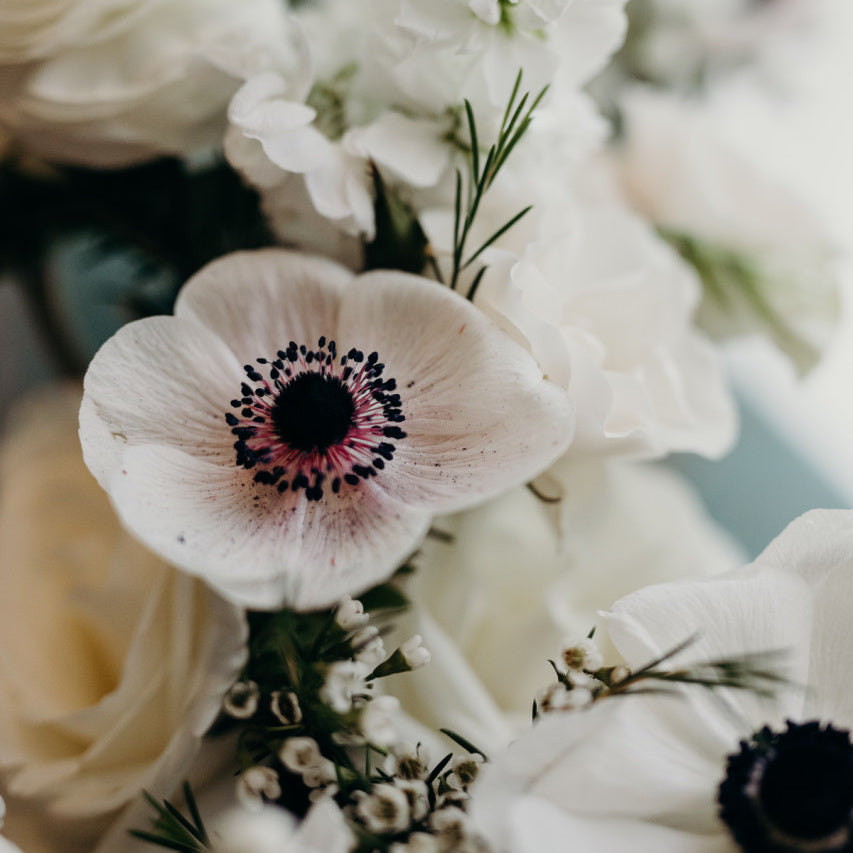 Flower Arranging Basics with Winter Flowers - December 17th
Sign up for the waitlist HERE! 
Have you ever brought home flowers from the grocery store and thought ... "Now what?"
Our flower arranging basics class will introduce you to introductory design principles and florist tricks that will have all your future arrangements looking professional and intentional.
Materials included:
- A glass vase that you can continue to design with at home
- 6-8 focal flowers
- 5-7 filler flowers
- 3-4 foliage stems
- Floral sheers on loan

During class you will learn:
- How to use color to create a cohesive and stunning design
- How to clean and store your flowers to extend their freshness
- Where to place particular stems to maximize their impact
- Where to source flowers locally
- Florist secrets on how to take "ordinary" flowers to the next level
When: Sunday, December 17th from 11:00am - 12:30pm 
Where: She Loves Me Eckington, 1550 Harry Thomas Way NE, Suite 180, Washington, DC, 20002 | Map to our Eckington shop
Tickets: $95 per person, includes all materials and instruction
Cancellation & Rescheduling Policy:  We are only able to issue a refund in the event you let us know 7 days in advance of the workshop.

Any less than 7 days notice and we are able to a) change the date at no charge or b) issue you a credit in the amount of the workshop to be applied to a future date or any online purchase.
If you request to cancel your workshop ticket within 24 hours of class, or do not attend on the day of the workshop, we are unable to transfer your date, nor issue a credit, nor refund your tickets as the materials have already been purchased.